ADVERTISING ADVICE

I've been in advertising and related fields since about 1990.

I started as a producer and through professions sales agent, advertising consultant, promotions manager, PR, etc., I got into "creative" activities, primarily to produce promotional texts and then to design advertising campaigns etc.
From 2004 to 2008, I lectured on the theory and history of advertising, mass media and the creation of texts at the College of Art and Advertising in Prague.
In 2009, I wrote a book

ADVERTISING Tricks that will get you

, in which I tried to offer the public a popular educational form information about this industry.
Now I work "freelance," primarily as an advertising consultant, lecturer and publicist in this field.

If you are interested in cooperation in the advertising field, send me an email...


THEATRE, SCREENPLAYS, BOOKS...

I graduated from the music-dramatic specialization "The creation of text and screenplay" of the Jaroslav Ježek Conservatory in Prague, where I got

the title "Certified specialist in the field of text and screenplay"

.
As a songwriter, playwright and occasional musician, I worked with theatre and music ensembles. I am now mainly involved in theatre in my place, as an author, director and organiser of cultural and social events.
I also contribute to newspapers and magazines, and I have published some of my "creations" in books.

If you are interested in cooperation on literary and musical drama projects, send me an email...


DRAWING, WOOD CARVING, MODELS...

I do my drawing and painting

in my free time, lately often when I am illustrating my books.
A few years ago, I started carving

sculptures of wood

, bigger and smaller, by my inspiration and by request - custom.
Thanks to my childhood hobby -

making ("gluing") paper models

, I recently decided to try to create my own paper models as well.
This was done and some of them ended up even in the oldest and most popular magazine with cutouts in our country, ABC...

If you are interested in my offer in this field, send me an email...



Thank you for your visit and I look forward to cooperation.




Some of my books: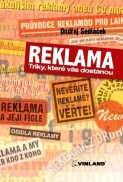 Some of my pictures: